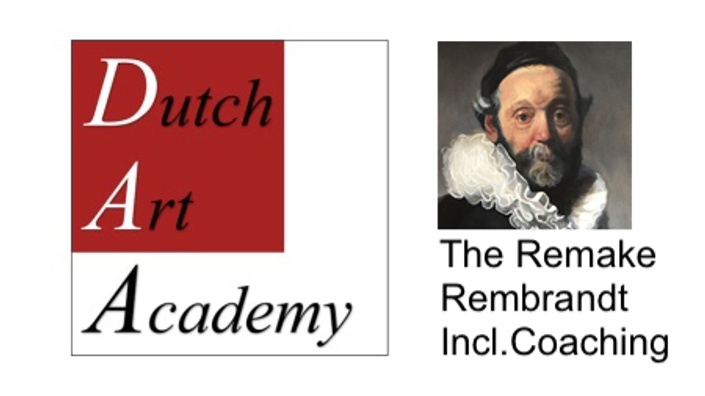 THE REMAKE OF A REMBRANDT INCLUDING 4 COACHING SESSIONS
How to Paint an Old Master including 4 personal Coaching Sessions (10 less. & 4 sessions)
Watch Promo
NO BETTER WAY TO LEARN HOW TO PAINT - LEARN FROM REMBRANDT

How to paint according to the method of the Old Master Rembrandt - follow in his footsteps. In this course, we reproduce the famous painting Portrait of Johan Wttenbogaert by Rembrandt.
How to set up an amazing Old Master Portrait in 10 Steps

How to use drawings as a basis for your portrait
How to use tonality
How to create an underpainting
How to mix skin tones and managing your palette
How to set up a portrait in paint
How to work the eyes
How to paint the hand
How to work the collar
How to paint a beautiful signature
How to finish the painting with glazing and varnish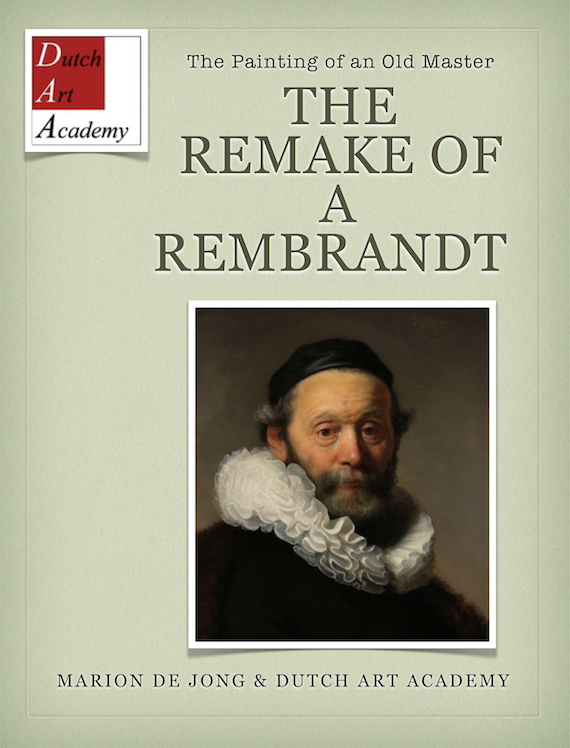 Included in this course:

Beautiful printable example pictures.
29 Instruction video's with 3 hours of video that demonstrate how to do it. Watch while you paint!
7 excellent exercises to work from
Clear Instructions for step-by-step learning to help you grow your painting abilities
But most important: we follow a consistent procedure on how to paint, built on timeless principles
Repeatable steps for your future portraits!
Possibility to enrol in additional personal coaching, to help you get the best out of you.
We want to be able to paint as we see it in reality and create a beautiful atmosphere.
For whom is this course?

For those who have a passion for portrait painting
For representational painters who want to paint realistic
For those who want to make excellent quality paintings in oil (acrylic painters can follow the same principles)
For those who love to know more about Old Masters techniques
For those who want to make money with their artwork
The information in this course is well worth over 1500 euros! but made available for you for this incredible low price. It took me years to master the content, but you will learn it in just a few weeks! I show you how to do it.
If you don't want any of the above, then stop reading here, this course is not for you!
However if you do want the above then buy this course, it is a bargain!
(* This is the regular price including Dutch 21% VAT. VAT can differ per country which explains a possible price difference shown to you at the check out. When using a Coupon code, the price can even be lower!).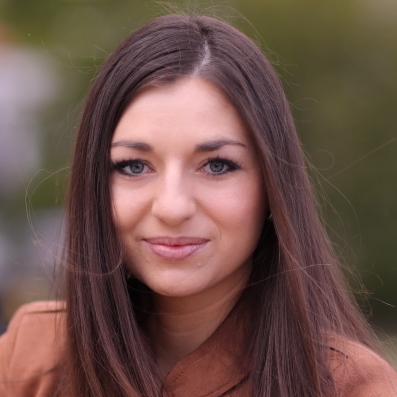 My big compliments to you! WOW! This course is awesome.The layout, the way you structure the assignments and texts is really vivid and stimulating! You put a lot of effort into it, one can see that and one can also totally see how it reaches a new level! I am thrilled! Definitely, you have reached a new level of excellence and are living your own teaching units! Thank you for teaching us what you know.'
- Natalie Schwarz - Paderborn Germany
'Good Art is Built on a Good Foundation'

Your Instructor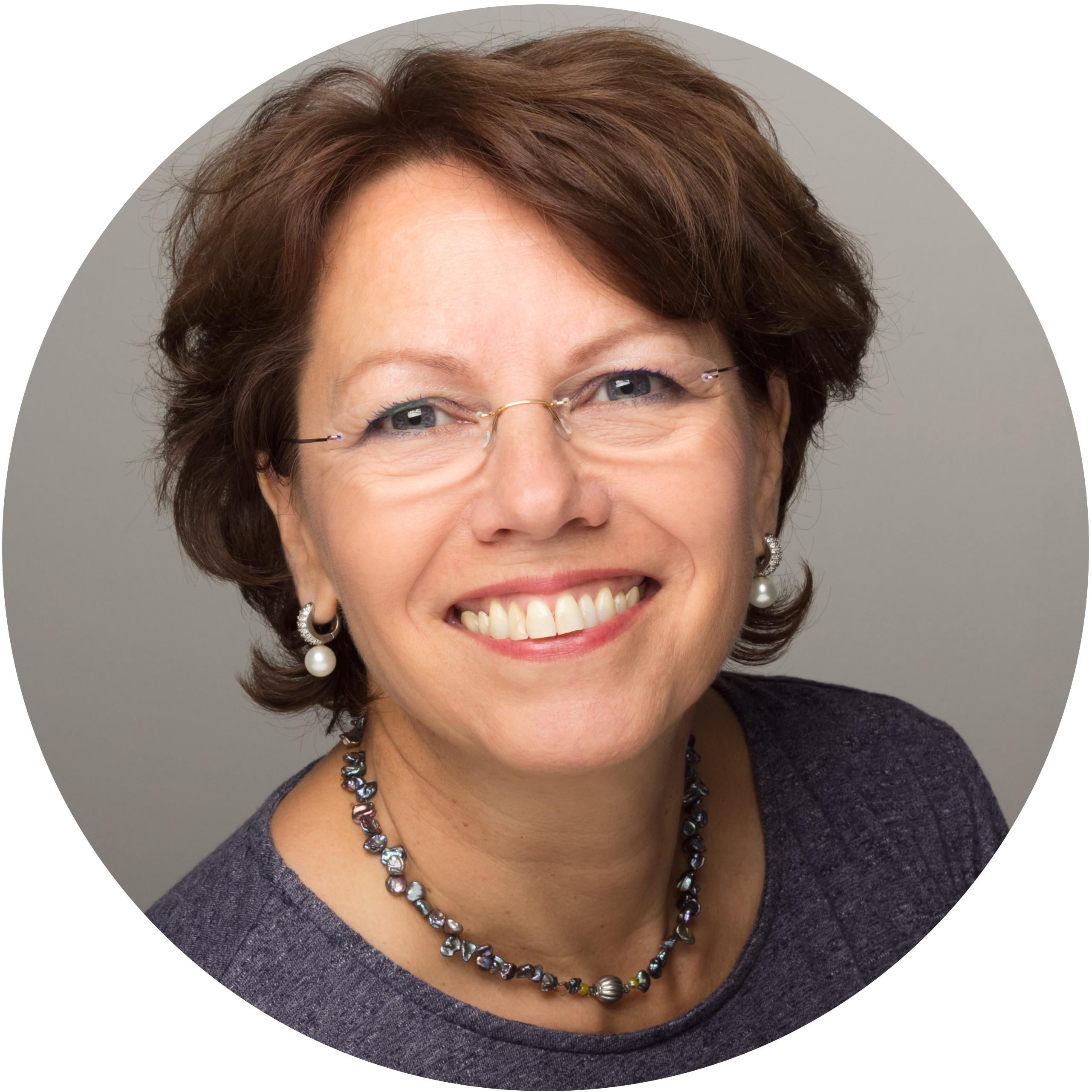 At age 4 Marion held grandpa's watercolor pencils for the first time. They came in a metal tin, with all the colors of the rainbow. This was the first time Marion was really attracted to color and drawing. The pastel portraits made by her grandfather awakened her artist's heart. This first experience with 'art' at a young age never let go of her. After learning a 'solid profession' as a secretary, she started a long-lasting learning curve that brought her artwork further.
Inspiration
She started her artist aspirations with watercolour painting and then switched to acrylic and mixed media. In her early years she mainly worked in a modernist style.
'I have made many inspired works based on my personal faith experiences. From 2013 there was a greater need for realistic works. I started to focus more on realism and the technique that is needed for this.
I developed a love for drawing and started to paint in oil as well, in the tradition of the Old Masters: I made master copies or preliminary studies of them in order to investigate and master the techniques. From this foundation of realism, being able to grasp form, tonality, and expressiveness, my mission is to revitalize the Dutch tradition of drawing and painting. It would be so beautiful if this Dutch legacy were to be preserved for future generations.'
Marion is the founder of Dutch Art Academy online school to facilitate realistic art education.
Education
Marion studied at the Gooische Academie in Laren, NL for 5 years and took lessons in watercolor, acrylic, and oil. She did several portrait and model courses, among others with Humphrey Bennett, Svetlana Tartakovska, and Anatomy/écorché with Per Olof Penrick (former Florence Academy of Art anatomy teacher). And portrait, landscape, and still life at the Russian art academy in Florence. In addition, she is constantly engaged in self-study.
Marion has been teaching drawing and painting in the Netherlands, Switzerland, and Germany since 2006.
Frequently Asked Questions
When does the course start and finish?
The course starts whenever you enrol! It is a completely self-paced online course - you decide when you start and when you finish. You finish when the full course is done. It is up to you how fast you learn.
How long do I have access to the course?
After enrolling, you have permanent access to this course - across any and all devices you own. You can study at your desired time. This course will also be available to you (for free) in the future, once you bought it.
What if I am unhappy with the course?
We would never want you to be unhappy! If you are unsatisfied with your purchase, contact us in the first 30 days and we will give you a full refund.
What materials do I need?
This course is done with oil paint. Please scroll to your free Materials preview in the Curriculum section of this page.
Is there any help from a teacher?
This is a selfstudy course. However, there is always an opportunity to get personal additional Weekly Coaching: https://online.dutchartacademy.nl/p/weekly-coaching
What happens when I get stuck in the middle of the course?
We would never leave you with that. There is always an opportunity for Weekly Coaching: https://online.dutchartacademy.nl/p/weekly-coaching
Can I also pay with a Debitcard or Paypal?
We can only accept creditcard payments. There is no other way to pay as the acces to the school is connected with your payment through this online platform.
More about the Price
This is a one time purchase. Buy it once and look at it when it suits you the best.
This course is in English - video's have Dutch language subtitles.
All text and video's are in English. Especially for Dutch students there is Dutch subtiteling on the video's. We are currently working on a German language version of this course.
Can I preview the course, I want to know what I buy.
Yes, you can! Just scroll to the Curriculum section of this page. There are several pages available for a free preview.
I cannot draw. Can I still do the course?
Yes you can! Especially for those who cannot draw I made all sketches available for you to use. Just download and print them and follow the instructions.
I am painting with acrylic paint. Can I still do the course?
Yes, you can follow the same workflow with acrylic paint. Just make sure to use medium that is suitable for acrylic paint. Also you want to use varnish that is suitable for acrylic paint.
ISN't THIS A FABULOUS COURSE? THIS IS WHAT YOU GET

Beautiful High Resolution downloadable example pictures.
29 instruction video's
7 excellent exercises
Clear Instructions for step by step learning to help you grow your painting abilities
But most important: to learn a consistent procedure on how to paint, built on timeless principles
Possibility to enrol in personal coaching
But most important: to learn a consistent procedure on how to draw built on timeless principles.