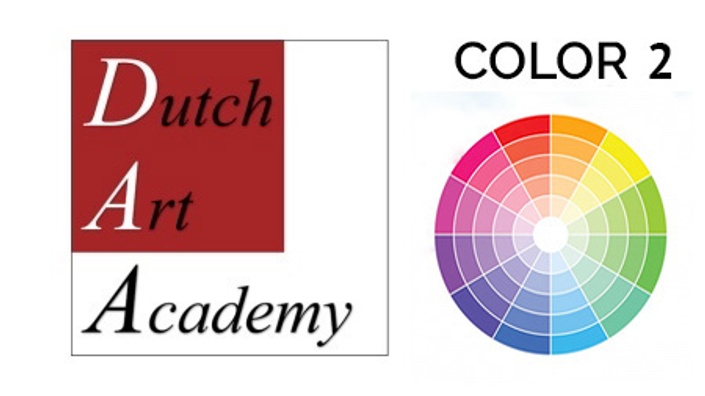 ESSENTIAL COLOR CLASSES TO WALK YOU THROUGH THE WORLD OF COLOR - Part 2
Reveals all secrets of mixing colors (8 Classes)
Is this you?...
Many artists struggle with how to use and mix the right colors. Some keep mixing endlessly, without knowing in which direction they are going, and never reach the color they were looking for. Some are picking wrong color combinations all the time, although they feel intuitively something is wrong. Still, they don't know how to get out of this situation.
Let me help you with this.
I was an artist that lacked one of the most important tools an artist needs, the ability to pick the right color combinations without hesitating. I threw away a lot of paint because of the wrong mixing. I overcame this situation with a number of good teachers. What I learned I have listed in this course.
This is Part 2 of Essential art classes that walk you through the world of color.
This is what we will cover in this course:
You will get to know the third aspect of color, Chroma, and how this affects your color mixing.
What is Chroma? Why do we need to know about it?
What are Complementary Colors and how to make them work for you.
We will look into Cool and Warm colors, and into Color Contrasts and Harmony.
We will cover the differences between pigments and how this affects your mixing.
We will look into effective color mixing by using a limited palette, paint with just a few colors.
How to mix a color you saw in a magazine, a mixing method that does not fail.
We will look into how to keep oversight and control over your palette, so you will not 'get lost' in your mixtures. You will look with 'different eyes' and will know exactly how to keep an oversight over your palette.
Recommendation:
This course is suitable for beginners and advanced students.
Please first take Part 1 of this three-part course for a full understanding about color.
What will you get from this course:
We will not only talk/read about color, this course is packed with exercises that help you experience color.
After doing this course you will understand the largest tool of an artist: which colors work for you to create great works of art.
You will have great added value to raise the quality of your drawing- and painting work.
You will be an artist who has full control over the large subject of color.
You will be able to pick and mix colors with full control on the outcome!
Your professionality will grow to a higher level.
But most important of all: The fog that hangs over the world of color will be gone and you will have a clear view of color.
Course Curriculum
Introduction
Available in days
days after you enroll
Third Aspect of Color: Chroma or Saturation
Available in days
days after you enroll
More aspects of mixing color
Available in days
days after you enroll
Frequently Asked Questions
When does the course start and finish?
The course starts as soon as you enroll. It is a completely self-paced online course - you decide when you start and when you finish.
How long do I have access to the course?
How does lifetime access sound? After enrolling, you have unlimited access to this course for as long as you like - across any and all devices you own.
What if I am unhappy with the course?
We would never want you to be unhappy! If you are unsatisfied with your purchase, contact us in the first 30 days and we will give you a full refund.
Do I get feedback on my exercises?
This course can be done with or without feedback. In case you want personal feedback, please also buy Weekly Coaching: https://online.dutchartacademy.nl/p/weekly-coaching
Can I do the courses in any particular order?
We love to help artists grow in their abilities, but many of you do not have the opportunity to enrol in extensive art education. For this reason, we try to make each individual course as stand-alone as possible. Our general advice is to first work on a foundation of drawing. This teaches everything you need to know before starting painting. Drawing deals with our questions about the form, composition, how to set up an image, etc., without having to deal with paint, color, and mixing difficulties. The best would be to start at the Bargue Drawing Course. Let it be clear: Dutch Art Academy presents high-level courses: you will learn new things here, even though you are an experienced artist! (if not you get your money back). Also, take note that the teachings/techniques you get in this first course will be used in the following courses. So the best strategy is to start at Bargue Drawing Course to get the best out of our courses. Regarding this Color course part 2 - we recommend you start with part 1.
Your Instructor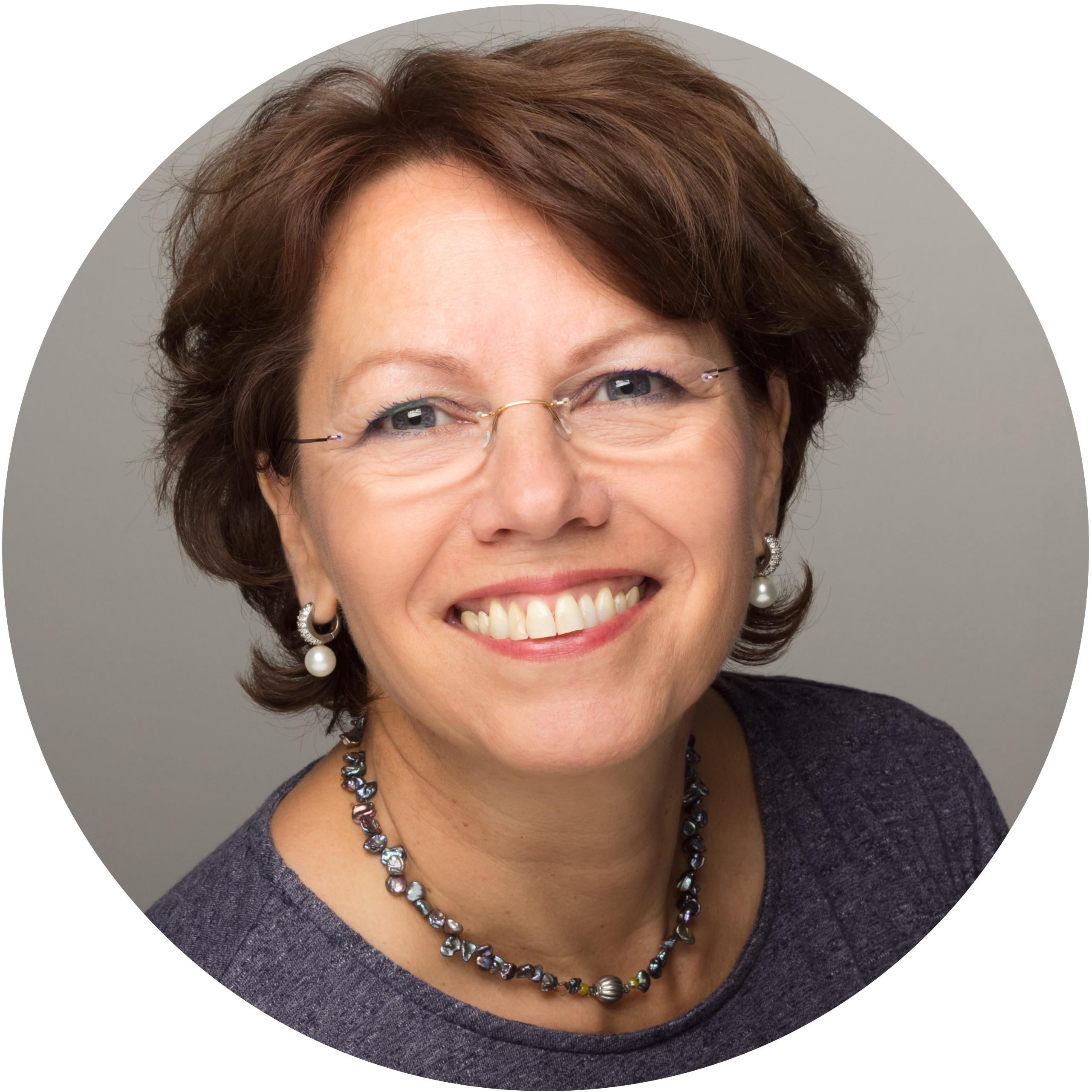 At age 4 Marion held grandpa's watercolor pencils for the first time. They came in a metal tin, with all the colors of the rainbow. This was the first time Marion was really attracted to color and drawing. The pastel portraits made by her grandfather awakened her artist's heart. This first experience with 'art' at a young age never let go of her. After learning a 'solid profession' as a secretary, she started a long-lasting learning curve that brought her artwork further.
Inspiration
She started her artist aspirations with watercolour painting and then switched to acrylic and mixed media. In her early years she mainly worked in a modernist style.
'I have made many inspired works based on my personal faith experiences. From 2013 there was a greater need for realistic works. I started to focus more on realism and the technique that is needed for this.
I developed a love for drawing and started to paint in oil as well, in the tradition of the Old Masters: I made master copies or preliminary studies of them in order to investigate and master the techniques. From this foundation of realism, being able to grasp form, tonality, and expressiveness, my mission is to revitalize the Dutch tradition of drawing and painting. It would be so beautiful if this Dutch legacy were to be preserved for future generations.'
Marion is the founder of Dutch Art Academy online school to facilitate realistic art education.
Education
Marion studied at the Gooische Academie in Laren, NL for 5 years and took lessons in watercolor, acrylic, and oil. She did several portrait and model courses, among others with Humphrey Bennett, Svetlana Tartakovska, and Anatomy/écorché with Per Olof Penrick (former Florence Academy of Art anatomy teacher). And portrait, landscape, and still life at the Russian art academy in Florence. In addition, she is constantly engaged in self-study.
Marion has been teaching drawing and painting in the Netherlands, Switzerland, and Germany since 2006.
Improve your mixing color skills to an academic level within just weeks. This is what you get in this course:
Excellent videos, which show and explain how to work.
Excellent downloadable exercises (yes, you will not only read or watch, but also do it yourself!)
Powerful studies of Anders Zorn's limited palette.
Detailed classes packed with written explanation and pictures
From Easy color mixing to Sophisticated color mixing
Corona Proof! Work from the comfort of your own home!
Personal coaching and feedback available here
Materials list provided
Immediate start and stop of classes
30 days money back guarantee