Artists go through many questions about their art. Need help to find answers?
Do you recognize one of these situations:
You are always working on your own and looking for someone to reflect on your art?

Or, you

might feel uncertain about your art. Questions like: 'Is my art good enough?' are going through your mind on a regular basis.
Or, you know there is something wrong with your art, but cannot identify the problem.

You

are a seasoned artist and want to get even more professional. You want to invest in a website, marketing, a studio, etc. and are looking for a second opinion on your art.

You are a multi-talented artist; and doubt how to further develop as an artist.
Your art looks fantastic!....but are you the only one who shares this opinion?
You are not selling as much as you would want; what is wrong?
Let a seasoned artist look over your shoulder and appreciate your art.
In just 60 minutes you will receive honest advice on your art so you can take your next step as an artist!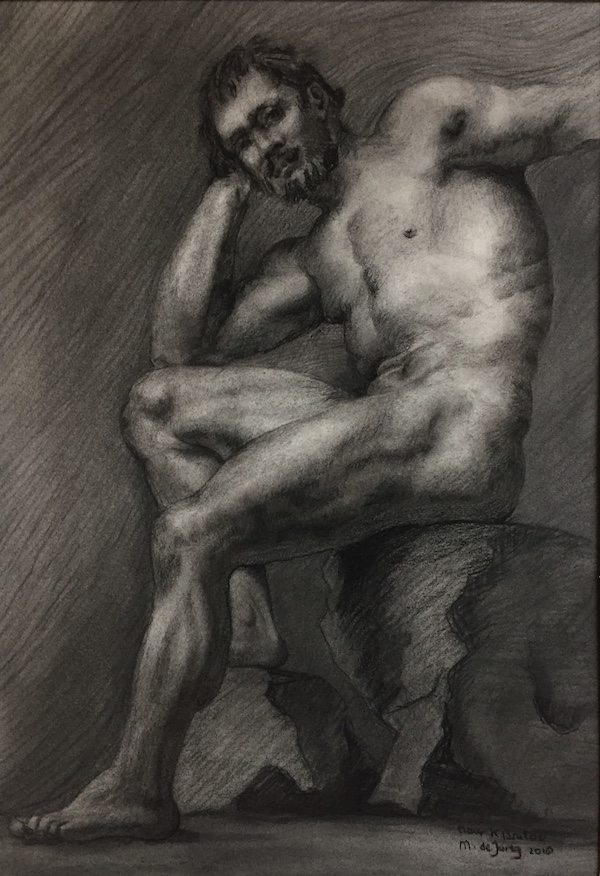 Marion de Jong,
Charcoal Drawing,
20 x 30 cms
What will you get through this appreciation session?
Advice that focusses on three aspects regarding your art:
Part One: The 'body of work'.
I will look at a maximum number of twenty pieces of your works as a whole. With this, I mean a total maximum number of twenty pieces of art, that will be appreciated as a 'body'. We will discuss in general how this body speaks in Shape / Color / Composition / Content / Style / Representation / Use of materials. However, the body of work will not be appreciated in detail.
PLUS
Part Two: Appreciation of three separate pieces of art
Secondly I will assess three of your works at an individual level. We will discuss: Shape / Color / Composition / Content / Style / Representation / Use of materials. Your choice of three artworks will be appreciated in detail. We will discuss each artwork, the process of making them, the choices you made, and the result. In this discussion I will give an honest advice on the strengths and weaknesses.
PLUS
Part Three: We will discuss your answers to the questionnaire
We will be speaking about your biggest frustration concerning your art and your next step concerning your artistic aspirations. This will clarify your point of departure and the road towards fulfilling your expectations. You will be able to make clear decisions regarding your art. Your next steps will be clear and will lead towards concrete results.
Your Advantage of an Art Appreciation Session
You will have found the answer to:
What are the artistic qualities of your work
What is needed to raise the quality of your work.
How to break through your biggest frustration and make things work for you.
How to step on the road of finding or expanding your own style, better representation, color, composition etc.

What needs to be done before stepping into substantial business investments to carry your art to the next level.
How will you benefit from just 60 minutes of personal Art Appreciation
The aim of this session is YOUR GROWTH as an artist.
YOUR CONFIDENCE will rise when you see your strengths and have a clear view on your weaknesses
You will feel so satisfied about finally identifying and stepping over roadblocks that held you back. You will know what to do to reach your goals.
You will be happy to experience this feeling of  getting on top of your situation and to find direction!
Your artistic confidence will be kickstarted and NEW INSPIRATION will drive you towards making BETTER ART!
How does it look like? ↓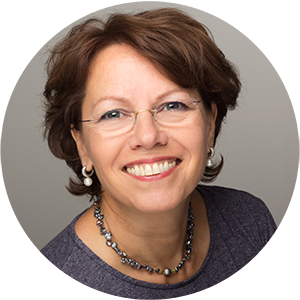 'My first encounter with art was through my grandfathers Caran d'Ache watercolour pencil set. Since then I didn't let go of the arts.'
Marion studied for 5 years part-time at the "Gooische Academie" in Laren, NL and took additional lessons in watercolours, acrylic, portrait and model drawing and oilpainting with several teachers in the Netherlands. With teachers from Russian Art Academy and Florence Academy of Art she took écorché- portrait, landscape and still life courses.
Since 2006 Marion has been teaching drawing and painting in the Netherlands and Switzerland. Since 2018 she is also part of the lecturers of the Summer Academy Duisburg, Germany.
Keep your inspiration flowing, read the blogs and enjoy!
Happy Drawing and Painting!
This is how an Art Evaluation Session Looks like
Questionnaire: When you enrole in the one time, one-hour consultation, please download my Questionnaire about your background and aims. You send me the questionnaire with your answers.
Body of Work: Send me a link to your website and I will analyze your work. In case you don't have a website you can send me max. five pdf-pages with each four pictures of your art works. (max twenty pictures on 5 pdf pages)
Plus three individual art pieces: You will send me three photo's of artworks at your choice.
I will analyze your Body of work and the Three photo's of your art. We will speak about your answers on the Questionnaire in our internetmeeting. You get concrete feedback/advice based on them.
I will send you a proposal for a date and time for an internetmeeting, after I receive your questionaire and materials. (Please allow for one day to get back to you. Remember to check your Spambox in case you don't see it).
At the agreed time we will meet through Facetime, Zoom, Whatsapp or Messenger for a full hour interview. You will be advised on how to further develop your goals.
During this conversation you will receive concrete personal feedback/advice that will help you grow as an artist.
Maximum time of this one time consultation is ONE HOUR.
Whom is this for?
Art appreciation is aimed at both experienced and young artists to have their art analyzed in an optimal way in order to find direction or make healthy business decisions.
The appreciation has ONE PURPOSE: TO GET YOU TO YOUR FULL POTENTIAL! You will receive specific, professional, honest feedback on your questions and the quality of your artwork.
DON'T WAIT ANY LONGER TO TAKE ONE SIMPLE STEP AND JUST 60 MINUTES INTO YOUR FUTURE AS AN ARTIST. Click below